The lawyers tasked with assisting in an inquiry forming part of a  formal investigation into money laundering allegations could hold the fate of Australian gambling monolith, Crown Resorts in their hands.
Crown's pending applications to open new casinos by the end of 2020 are currently mired in legal limbo as the company requires a gambling licence from the Independent Liquor and Gaming Authority (ILGA) if it hopes to proceed. The matter is currently being dealt with by Patricia Bergin, a former Supreme Court Judge who is serving as the chairperson of the inquest. She will provide recommendations to the ILGA on whether the company is eligible to hold an NSW casino license.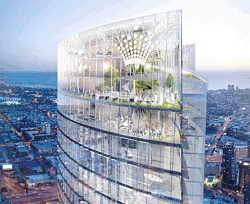 Money Laundering Allegations
The investigation into Crown Resorts was initiated early in 2020. Its purpose is to determine whether Crown has devolved into fertile ground for the laundering of criminal profits by looking the other way as high rollers wagered sports bags stuffed with banknotes. The operator also stands accused of colluding with criminal organisations providing junket services.
The lawyer Adam Bell delivered a statement before the Bergin on Tuesday, stating that the fact that the 19 of the operator's employees were arrested by Chinese police in 2015 on the charge of promoting the company's casino products and offerings to Chinese nationals. He argued that these facts alone justify the revocation of local licensing rights.
Trouble in China
Bell elaborated, sharing that evidence showed how Crown Resorts had encouraged the workers to remain in China and seek out financial opportunities for the company. This was a particularly scandalous decision on Crown's behalf as the Chinese government had recently announced it intended to crack down on cross-border gambling. Mr. Bell presented this as further evidence that Crown had continually flaunted the basic principles of responsible corporate governance.
Complicating things further, James Packer, the billionaire, and former Crown CEO continues to cast a shadow over the company's future. His 36 percent stake in Crown Resorts presents a problem as the inquiry demonstrated that he still exerts significant influence at the entity.
When appearing before the inquiry in October, Packer admitted that ridding himself of his shares in exchange for the issuing of the NSW casino licence for Crown was his likely course of action.​
Previously, Crown Resorts were in the news when a former baccarat dealer scammed the Crown Casino in Melbourne