Facial recognition technology is becoming a regular feature at land-based casinos across New Zealand.  The tech's intended use centers around the prevention of problem gamblers from entering a casino's premises. A problem gambler who tries to enter the premises is quickly identified through fast-acting biometric detection systems and authorities can be notified and dispatched, long before the individual can lay their hands on a single gambling machine.
SkyCity Entertainment Group, one of New Zealand's largest gambling operations, is the latest adopter of facial recognition systems. Their sites in Queenstown, Hamilton and Auckland are all now similarly equipped, with full system integration at each entryway.
The technology, while increasing in popularity, has been criticised for having variable accuracy levels, which has caused no small measure of controversy.
Biometric security in a nutshell
Biometric technology utilises unique genetic traits to single out individuals. Where facial recognition is concerned, a human face is mapped, and recorded for future comparison, without any human intervention. As an add-on to current security systems, this has enhanced the capabilities of security professionals exponentially and heralds an end to physical screening methods, such as fingerprint scanning.
The widespread popularity and adoption of this technology have not dampened the resolve of its critics. The accuracy of the results such systems can produce has continually been called into question. Some have gone as far as characterizing facial recognition as so flawed as to be unworkable, with experts claiming that fooling the algorithms is as easy as donning a simple disguise.
In contrast, SkyCity Entertainment Group has been talking-up the technology, making note of the advances made with such systems and insisting on its suitability for screening at casino entrances.
Below image shows how facial recognition works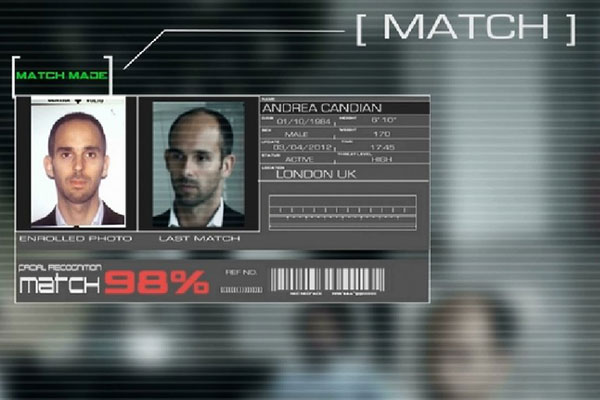 Always Improving
New Zealand's overall faith in biometrics seems to be on the rise, with the police force is reportedly considering its own biometric system. The US-based company, DataWorks, is allegedly in discussions with the local police force to formulate a crime-prevention version of the same equipment featured in casinos. This idea is still in the pipeline stage and it remains o be seen when and if it will become a reality.
Macau was an early adopter of facial recognition security for gambling venues and outstanding results have emerged from its use. It seems that facial recognition will soon be a standard part of gambling venues across the globe, with the spread of the technology showing no signs of stopping.
​