SkyCity Entertainment Group and Gaming Innovation Group (GIG) have bolstered their existing partnership with a 25 million euro equity deal for GIG's acquisition of France-Pari/Sportnco, a business-to-business online sports and player account management provider.
GIG, a European online gaming platform provider and media services operator has enjoyed a lucrative strategic partnership with Skycity, since the opening of the SkyCity online casino in August 2019.
Through a Sale and Purchase Agreement, GIG is aiming to acquire 100 per cent of Sportnco for 70 million euro, with Sportnco standing to gain an additional earn-out payment if specified profit targets are met.
Sound Investment
SkyCity's CEO, Michael Ahearne stated that the company is thrilled at the opportunity to broaden its strategic partnership.
"GIG is an established online operator who we have come to know well since partnering in mid-2019 to launch the SkyCity online casino. The partnership has provided SkyCity with access to a complementary and high-growth gaming category and has enabled us to pursue an omnichannel strategy," Ahearne said.
"The combined GIG/Sportnco business will be licensed or certified in more than 20 jurisdictions, including growth markets such as the US, Canada and Latin America. We are delighted to support GIG in the financing of the transaction, becoming a major shareholder and helping GIG execute on its strategic vision through representation on the Board," he continued.
Ahearne further advised that the equity investment represents significant growth for the company's digital capability while strengthening its "strategic alignment" with GIG.
GIG's COE, Richard Brown shared his thoughts on the announcement, saying that his company was thrilled at the evolution of its relationship with SkyCity.
 "Both companies' outlook and focus around the ever-evolving digitalisation of gambling is expected to enable strategic gains, with SkyCity benefiting from first-hand digital experience that GIG holds, and new opportunities brought about by the transaction with Sportnco," he said.
NZ Vaccine Mandates
In addition to acquiring new assets, SkyCity Entertainment is seeking to preserve the health and safety of customers and staff at its New Zealand venues once they reopen. CEO Michael Ahearne spoke at the company's annual meeting, stating that New Zealand's new traffic light system had paved the way for the reopening of the operator's larger casinos and hotels.
"Accordingly, our intention is that all SkyCity properties in New Zealand will operate as vaccination-only venues when the new framework comes into effect, a decision that has been made with the health and safety of our staff and customers in mind. As one of the biggest entertainment venues in New Zealand, and a significant employer in New Zealand, we need to take measures to help keep Kiwis safe," Ahearne said.
The vaccine mandate would affect all 2900 New Zealand employees, as well as any customers, contractors and visitors.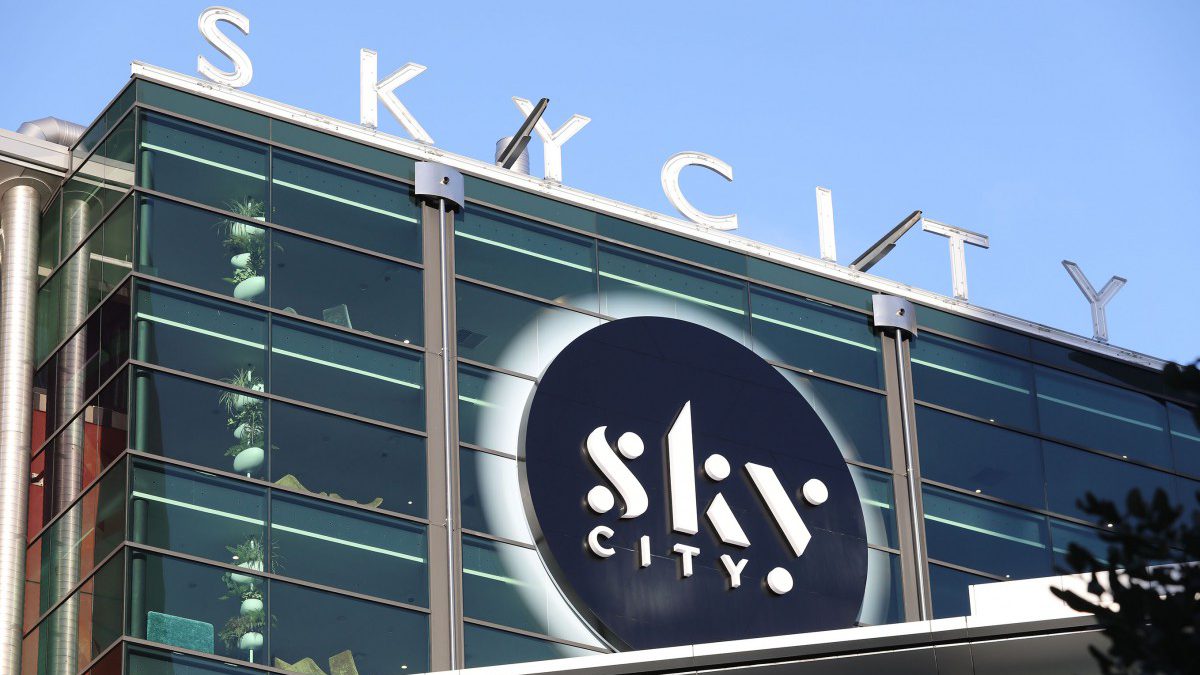 ​