Gambling is an international pastime and passion, with its own set of astounding records and achievements. We scoured the Guinness world records archives to bring you some of the more significant records held today.
Guinness Gambling World Records: The Slot Machine
Most slot machines running the same game simultaneously
Online casino news details that the record for most slot machines running the same game simultaneously was 1610 machines. This was achieved by Bally Technologies on 27th April 2013 at the Mohegan Sun Montville in Connecticut, USA.
Largest jackpot payout from an online slot machine game
Jon Heywood (UK) achieved this enviable record on 6 October 2015. He won an eye-watering €17,879,645 ($20,062,600, £13,209,300) after hitting the jackpot on Microgaming's Mega Moolah on the Betway website.
Largest slot machine tournament
Muckleshoot Casino in Auburn, Washington, USA, achieved this mammoth record with a tournament that involved 3173 participants on 30 April 2016.
Largest slot machine win
In 2003, an unsuspecting software engineer put $100 into a slot machine at the Excalibur hotel-casino in Las Vegas and was surprised by a massive $39,713,982 win.
Guinness Gambling World Records: Casinos
The oldest croupier
The profession of being a croupier is almost as old as organized gambling.  Joanna Dodd (b. 15 January 1936, USA) is currently the world's oldest croupier at age 79 and still plies her trade at the Flamingo Casino in Las Vegas, Nevada.
The World's Biggest Casino
The Cosmopolitan region of Macau on the Chinese South coast is home to a monolith of a casino. The Venetian Macau includes a massive 51,100 m2 gambling area, which opened on 27 August 2007. This casino-hotel resort is owned by the Las Vegas Sands Corporation and boasts over 3,400 slot machines and 870 gaming tables. The world's second-largest casino is the Venetian Casino and Hotel in Las Vegas, owned by the same company.
Image: Venetian Macua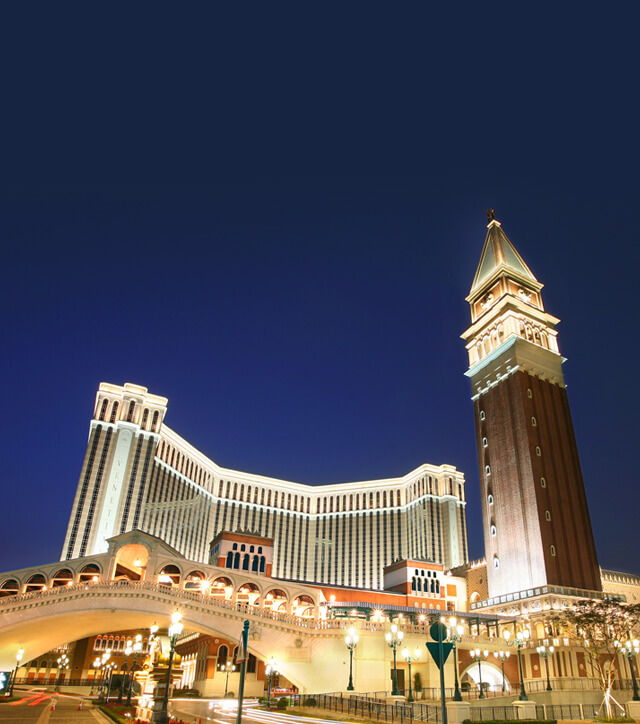 v
Guinness gambling world records: Table Games
Most players in an internet poker room
Online poker news reported that the most players recorded together online were hosted at PokerStars.com on 6 September 2009. The players numbered 307,016, playing at 42,814 virtual tables.
Largest prize money for a baccarat tournament
Lin Hasain managed a huge 100,000,000 HKD (12,890,500 USD) win at the Sands Cotai Central Sheraton Ballroom in Macau on 3 March 2015.
Largest functioning blackjack table
On 13 September 2013, the Viejas Casino (USA) in Alpine, California, celebrated its 21st anniversary on a grand scale with a novelty blackjack table that measured 206.85 m2 in surface area. One hand of blackjack was played at the table, using oversized casino chips and cards to match the gigantic installation.
Largest roulette wheel in the world
The Casino Du Liban in Lebanon made waves in 2017 by installing a gargantuan roulette wheel that measures 8.75 m2 in diameter. The fully functional mechanism is mounted on the dome ceiling of the casino and can be used via electronic control.
Image: Casino Du Liban Roulette wheel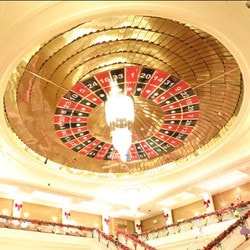 Guinness Gambling World Records: The Gambling World
Largest gambling city
In 2016, gambling revenue records revealed that Macau, China pulled in $27.8 billion in gambling revenue. Macau's gambling industry is currently 330% larger than Las Vegas'.
Most money lost by a nation to gambling per capita
Sadly, there are no winners with this record. During 2010 Australia recorded that the average Australian, aged 17 or over, lost US$ 1,199. Approximately 70% of Australians participate in some type of gambling, with total average annual gambling losses hovering somewhere around the US$19 billion mark.
​